Our Company
NOVOSAN is located in Waddinxveen, The Netherlands, where we have the disposal of a more than 4.000 m2 production facility. The basis of NOVOSAN began more than 45 years ago with the invention of the impregnated dust-cloths. For the production of these items a production unit was established. Due to the success of the product, the production facility had to be enlarged a few times, until we moved in to our present location in 2003.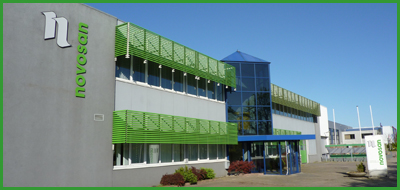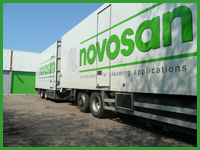 The product-range of NOVOSAN is increasing constantly and these products are being supplied to customers all over the world. Besides being producer of impregnated- and static dust-cloths, NOVOSAN has also grown into being the leading specialist in all kind of professional cleaning cloths, such as microfiber cloths. NOVOSAN has the right products for the professional and industrial market, as well as for the consumer market. Key words for NOVOSAN are customer orientated thinking, personal service and flexibility.
Thanks to our many years of experience and familiarity with the market, we are able to respond rapidly to changing requirements and new working methods. Our customers can expect from us that their orders are tailor-made to their individual specifications. Business relations with our customers are always aimed for the long-term and often exist for decades. Personal service is just as much an essential characteristic of NOVOSAN as the quality of our products.